Both sweet million tomato and sweet 100 tomatoes are some super hybrid tomato varieties that giving you a huge yield. So I tried growing both sweet million and sweet 100 tomatoes, and compare them both for you.
| Condition | Sweet million tomato | Sweet 100 tomato |
| --- | --- | --- |
| Tomato type | Indeterminate | Indeterminate |
| Soil type | Rich and moist soil | Rich and well-drained soil |
| Soil Ph | 6.2 – 6.8 | 6.0 – 6.8 |
| Watering | 2 inch per week | 1 inch per week |
| Fertilizing | Compost and organic matter | Compost and organic matter |
| Temperature | 65 F – 90 F | 65 F – 85 F |
| Sun | Full sun / at least 6 hours | Full sun / at least 8 hours |
Sweet millions and sweet 100s can produce a humongous yield of cherry tomatoes over one season. But there are some differences and similarities between these two varieties, that help you to make the decision, what variety to grow in your backyard. So let's find them out!
Sweet million tomato vs Sweet 100 tomato growing conditions
The first area we going to compare between sweet million tomatoes and sweet 100 tomatoes, is their growing conditions.
By doing that you can consider what type of cherry tomato to plant in your location.
Soil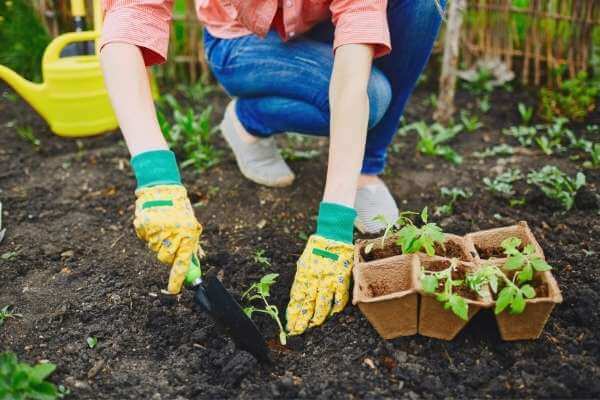 Soil is the most efficient growing condition for a plant that judges the success or failure of the plant from the beginning.
Let's see how the soil affects for sweet million cherry tomatoes vs sweet 100 tomatoes.
Sweet 100 tomato soil
This kind of cherry tomatoes requires well-drained but rich soil conditions as most other varieties, to perform their best growth and yield.
Usually sweet million tomatoes like slightly acidic soil between 6.0 – 6.8 of Ph range.
Even these tomatoes don't care too much about the soil, I suggest you use loamy and loose soil for sweet million tomatoes.
Personally, I tried growing this cherry tomato with every type of soil. But I could see the healthiest, comfortable, and quickest growing by using loamy soil which is well ventilated.
while using loamy soil, preparing the soil from composts and some potting mix, until 3-4 inches deep would be an excellent soil condition that you could provide sweet 100 tomatoes.
There is a secret soil method that I personally experimented when growing sweet millions.
That is to use some clay soil with the soil mixture. I was able to see some sort of improvement over the other plants that I didn't use clay.
All you have to do is mixing some clay soil with soil mixture. Nutrients of the clay soil will done the rest for you.
But there is a catch.
I remembered that there will be some watering issues you using clay with the plant soil.
The only way that you can answer this problem is by using well crushed clay soil and being extra careful of watering tomatoes.
Sweet million tomato soil
This famous cherry tomato variety need a slightly acidic soil between 6.0 – 6.8 Ph.
And also the soil should be rich with nutrients such as Potassium and Prosperous. Use compost or any kind of organic matter to prepare the soil.
Unlike sweet 100 s, sweet million tomatoes like the moisture of the soil. But I don't try to mislead you to overwater the soil.
Try to keep the soil evenly moist and make roots feel it.
When comparing with sweet 100 tomatoes, you have plant sweet million tomatoes much deeper.
So usually I digging a 6 inch hole in my garden and I'm filling the top 2-3 inches with compost after transplanting the sweet million cherry tomato plant.
Like most of the other tomato varieties, sweet million tomatoes love to grow in warm soil. Gardening expertise recommends keeping the soil temperature between 68 F-95 F, for sweet million cherry tomatoes.
Watering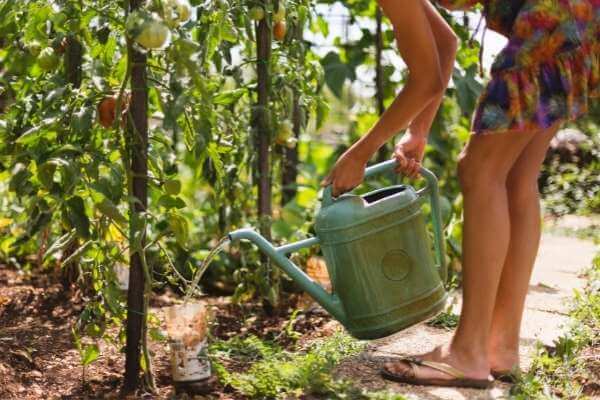 Watering is one of the main tasks that many gardeners failing to do, which is also directly affects juicier fruit like tomatoes.
Let's see what are the difference between sweet million tomatoes and sweet 100 tomatoes, when we are going to water them.
Sweet million tomato watering
Sweet million tomatoes like the moisture rather than extremely dried soil. Therefore, surely you have to spend several times with watering sweet million tomatoes.
I'm having mild weather in my location. So generally I'm watering 1.5 – 2.0 inches of water a week. My goal is just to keep the soil is evenly moist, not flooding water.
I surveyed some experienced cherry tomato growers and asked them "How much do you water sweet million tomatoes per week?"
Here's exactly what I got.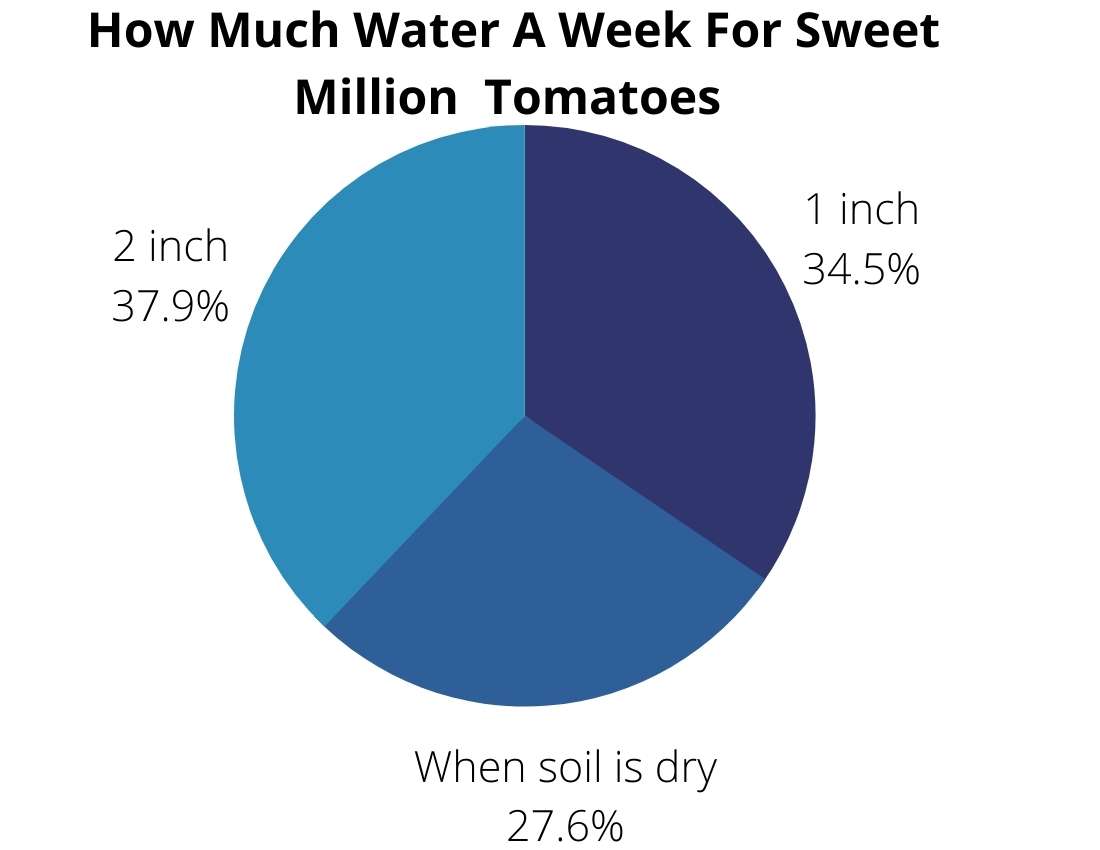 According to the data I have collected on this chart, 37.9% of gardeners said that watering 2 inches per week for sweet millions would be help to see their best growth.
34.5% of people answered that watering 1 inch a week for sweet million tomatoes will be enough.
The rest 27.6% said that they won't stick into a number and watering as much as the plant need, whenever the soil looks dried.
And also they said averagely they are watering almost 2 inches a week.
So how much should you water sweet million tomato plant?
The highest growth rate of sweet million tomatoes has been recorded by water 2 inches per week. In colder conditions reduce the watering to 1-1.5 inches a week, and in warm climates water more than 2 inches a week to keep the soil evenly moist for sweet million tomatoes.
The one thing I need to inform you is not to stick within a number. Those are counted averagely.
Check the moisture of the soil using your finger. Try to keep the soil a little bit cold and moist for sweet million tomatoes.
Always consider the blow of the wind, humidity, rain, weather and, reduce or increase the watering. You will get in trouble if the plant feels underwater or overwater.
Even though overwatering for sweet millions makes the fruits larger, it decrease the flavor and the sweetness.
Sweet 100 tomato watering
The main difference between sweet million tomato and sweet 100 tomato watering is the moisture of the soil.
Sweet 100s are likely to be to grow on a well-drained soil rather than on evenly moist soil.
Therefore 1 inch of water per week would be enough for a sweet 100 tomato plant in a mild climate. But make sure that you aren't let the soil overdry in hot weather. Adjust the watering totally depending on the outside temperature, soil temperature, humidity, and wind.
Usually, I am watering my sweet 100s every two days. And that's what you also need to do with your sweet 100 cherry tomatoes.
Wait until the water absorbs completely to the roots of the plant and well-drained off the soil, to water the next round.
Watering them in the morning will help you to accomplish that much easily.
On the other hand, overwatering sweet 100 affects them badly, than any other cherry tomato variety. It may cause many of the common diseases on cherry tomatoes.
Considering all the above watering facts on sweet 100 tomatoes, I have found that using drip irrigation watering will make the life easier with watering all the tomato varieties including sweet 100 tomatoes.
So if you are willing to grow a decent amount of tomatoes or growing at the moment, using a drip irrigation watering system like this would be super helpful.
Fertilizing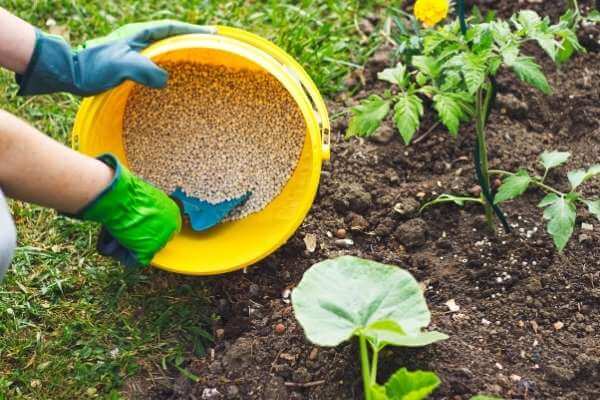 Let's compare fertilizing sweet million tomato vs sweet 100 tomato and see what would be the differences on them.
Sweet 100 tomato fertilizing
As to my experience of growing sweet 100s, they aren't heavy feeders. But they perform way better when we fertilize them enough.
So I always use compost and any kind of organic matter to fertilize these sweet 100s.
Usually, I also use fish emulsion, wormy compost, cow manure to fertilize this cherry tomato variety.
You have to fertilize the plant consistently every 2-3 weeks from the beginning, and when the plant going to sprout more flowers and set more fruit increase the fertilizing volume.
In this occasion, you can use an additional all-purpose fertilizer like vegetable garden fertilizer and a slow-release fertilizer to help the plant set the fruits.
Sweet million tomato fertilizing
Literally, there is no difference between fertilizing sweet million tomatoes and sweet 100 tomatoes. Both of them aren't heavy feeders like other tomatoes.
But, because sweet million is a cherry tomato variety and they produce a ton of fruits, they have a great potential to get well-fertilized.
The easiest way to fertilize sweet million tomatoes is by using compost and organic matter.
I start fertilizing my sweet million plants 2 weeks after transplanting and keep doing consistently for every 3 weeks.
Don't fertilize any kind of tomato plant as soon as after transplanting. Give it at least a week to get rid of transplanting shock.
Like sweet 100s, they like to be fed more in their fruit setting period.
Here's what makes you interesting.
I found that fertilizing sweet million tomatoes from water-soluble fertilizer make their growth faster than usual.
So if you can, try some natural liquid fertilizers with sweet million tomatoes. Such as vermicompost tea, cow manure liquid, and liquid seaweed fertilizer.
Here are 8 homemade liquid fertilizers to use with these cherry tomatoes.
Temperature & Sun
Many of the tomato varieties are highly sensitive with the temperature. So let's what would be the differences we can see after compare temperature requirement for sweet million tomato vs sweet 100s.
A one thing I could say you earlier is, both of sweet million and sweet 100 tomatoes can't survive on the froze.
Sweet 100 tomato temperature & sun
Usually, the ideal daytime temperature for sweet 100 tomatoes is between 65 F – 85 F. The nighttime temperature should between 55 F – 75 F.
Also it's better the temperature of the soil being high for sweet 100s.
They are likely to be exposed to the full sun. Try to provide sunlight at least for 6 hours a day.
Sweet million tomato temperature and sun
Required temperature for sweet million tomato is between 65 F – 90 F. For the seed germination process, sweet million tomato requires temperature is between 68 F – 95 F.
You can transplant this tomatoes in your garden when the night time temperature gets above 45 F.
A one thing that I had seen my years experience of growing different cherry tomatoes is, that they are way some sensitive with the weather, rather than other tomato species.
They will be failed to produce fruit or mature fruit when they aren't getting enough heat or get overheated.
For example, both sweet millions and sweet 100s dropping their flowers, when they feel overheat during their flowering season.
Plant care: Sweet million tomato vs Sweet 100
Tomatoes always need to be well-cared if you need to have a healthy and big yield with juicer tomatoes.
You have to be even more careful when you growing improved tomato varieties such as sweet million and sweet 100.
Let's find out how different would caring sweet million tomatoes vs sweet 100 is going to be.
Plant diseases on sweet million vs sweet 100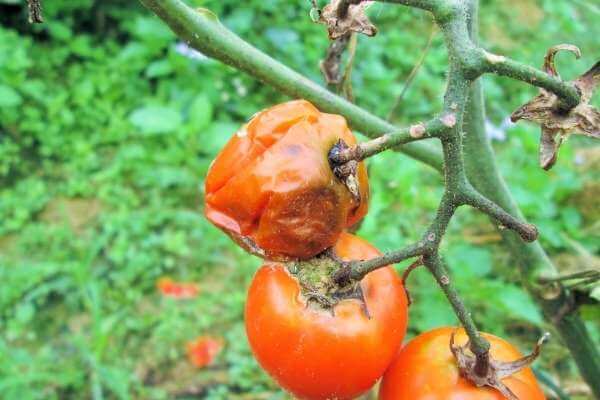 Tomato is an easily susceptible crop to diseases.
As I had grown more than 10 types of tomatoes, I was able to figure out that cherry tomatoes aren't caught on diseases as much as other tomato varieties do.
Therefore You have not too much to work with diseases on sweet millions or sweet 100 tomatoes. But still, there are some common diseases you have to handle.
Sweet 100 tomato diseases
A common disease that I had seen when growing cherry tomato, the fruit is cracking around the stem.
The main reason for this disease is lack of moisture in the soil. Some gardeners make this mistake with sweet 100 tomatoes, even they aren't beg you for a big amount of water.
Therefore don't let the soil to over dry in hot weather.
If your sweet 100s look with brown colored or black bottoms, that also informs you that the plant hasn't felt enough moisture on the soil recently.
On the other hand, if the sweet 100 tomatoes having brown spotted foliage and fruits getting on to an abnormal dark, you may be overwatering your sweet 100 tomato plants.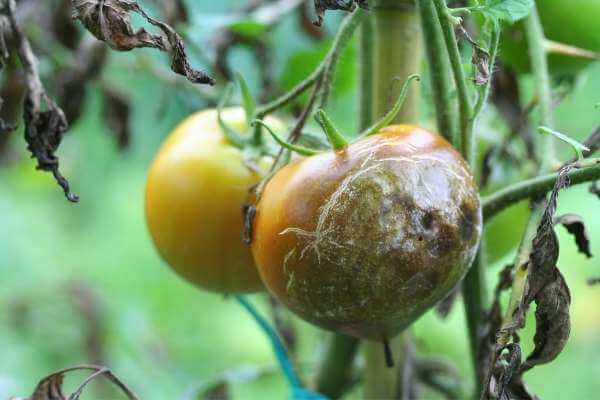 Here's my story:
When I was a very beginner at gardening, I told my neighbors to take care of my tomato bed for a week that I spend on a holiday.
You know what, my cherry tomatoes were looks like a mess when I came back. Because my neighbor has overwatered it by expecting to provide extra care.
So here's what I did.
When I feel my sweet 100 cherry tomatoes being overwatered, first I remove the soil for 2-3 inches deep.
Then I refill the hole with the same kind of soil and add some composts to it. I make sure that the soil is well-warmed and had almost no water on it.
After that, I cut off unwanted fruits and leaves that have been suffered from overwatering. Then I kept away watering the tomato plants for a week.
Also, another bad thing that I have seen on sweet 100 cherry tomatoes, sometimes they cracking their fruits in challenging weather like heavy rain.
So the best action that you could take on that occasion is, picking the sweet 100 tomatoes before they have over-ripened.
According to Gardening knowhow, sweet 100s having the resistance to common tomato diseases like fusarium wilt and verticillium wilt.
That may be the reason, sweet 100 tomatoes aren't often susceptible to crop diseases.
Sweet million tomato diseases
Sweet million tomatoes are suffering much often from the most common disease on tomato plants, which is blossom end rot.
Mainly, Calcium deficiency is caused to Blossom end rot disease on tomatoes. Usually, you can identify the blossom end rot, when the blossom end of the tomatoes gets brown, wet, and rot.
One of the main ways that Calcium deficiency could get into your sweet million tomato plant is whenever the plant is overwatered after a long period that plant has being underwatered.
In this case, the plant is trying to grow up, but because of the unbalance of Potassium and Calcium ratio, roots can't intake the necessary amount of Calcium.
Adding bone meal, balanced all-purpose fertilizer, or anything else that is rich in Calcium to the soil will help the sweet million plants get rid of blossom end rot.
When we discussing furthermore sweet million tomatoes vs sweet 100 tomato diseases, I found late blight disease can commonly be seen on sweet million tomatoes.
This late blight disease on sweet millions starting from the leaves. Cause it's a fungal disease, you can see some unusual brownish spots on the leaves of the plant.
Because late blight fungal disease is very effective on tomatoes, it will be easily spread to the stems and fruits within few days.
If you aren't going to take a quick action, it will kill the plant and all the fruits in no time.
But, you know what. Still, there isn't a right kind of method to avoid this disease. So the best action we could take is preventing, rather than treating after being infected.
The main reason for late blight disease on this kind of improved cherry tomatoes is the unnecessary moisture. Most of the time I have seen late blight disease on my sweet million tomatoes after a long rainy period.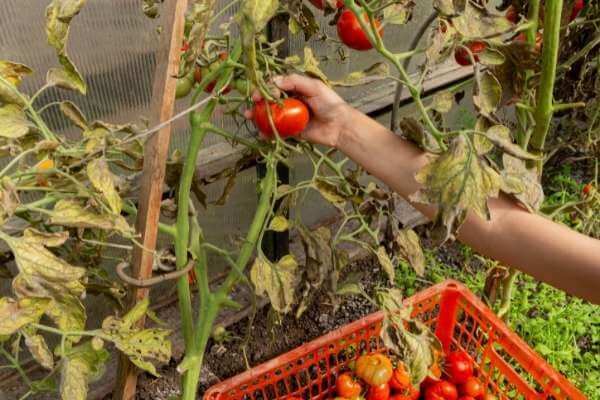 So take necessary actions like covering the plants, to save the plant from late blight disease on those occasions. Also, spread more water on the leaves when watering them.
One of the most important things to remember is, don't water your cherry tomatoes at night. It will encourage the late blight disease even more.
This is exactly what would be happened if you water your plants at night.
But here's a quick action you could take if you feel your plant is going to be infected from late blight disease.
Try using a copper spray liquid on leaves, stems, and fruits. That will help to reduce and cut down the germination of late blight fungal.
However, if things not going right, pull off the plant from roots and burn it without throwing anywhere. Otherwise, the fungal disease will spread onto all the other plants for sure.
Pruning Sweet million tomato vs sweet 100 tomato
Both sweet million tomatoes and sweet 100 tomatoes are recognized as indeterminate tomato plants because they are cherry tomato varieties.
Because of indeterminate tomatoes having a long growing period, comparing to the determinate ones, both sweet million and sweet 100 tomatoes need to be pruned.
Pruning a determinate cherry tomato plant will help to manage strong, healthy stems, while it also helps the plant to produce more fruits in the producing periods.
However for further confirmation about, if we need to prune sweet 100 and sweet million cherry tomatoes, I surveyed 64 experienced tomato growers. Here's what they exactly said.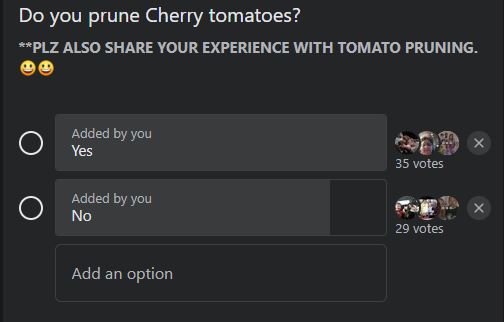 35 out of 64 gardeners said yes, when I asked do they prune cherry tomatoes. The rest of 29 gardeners out 0f 64, said that they don't prune their cherry tomato plants, but still managing to have a good production.
When I had a chat with some of them about their experience of growing cherry tomatoes such as sweet millions, sweet 100s and sweethearts, I could found that yield and fruit size of cherry tomatoes were averagely higher when you prune and maintain the plant properly.
So considering the poll and the above valuable data I have collected, I suggest you prune your tomato plants.
And It's no matter if the plant is sweet million tomato or sweet 100 tomato.
Because there's no difference in the techniques when comparing pruning sweet million tomatoes vs sweet 100 tomatoes. Both of the varieties should be pruned by the techniques you are using to prune cherry tomatoes or traditional tomatoes.
Here's the way to prune your sweet cherry tomatoes.
The first thing I have to note out you is, prune the bottom leaves of the plant. By doing that, the soil will be not shaded anymore and also have a well-ventilated soil.
Other main part of pruning tomatoes is the suckers. Suckers are usually growing 45 degrees away from the main stem. And they are located between main stem and a leaf node. They are consuming an extra energy of the plant, which is not necessary to use.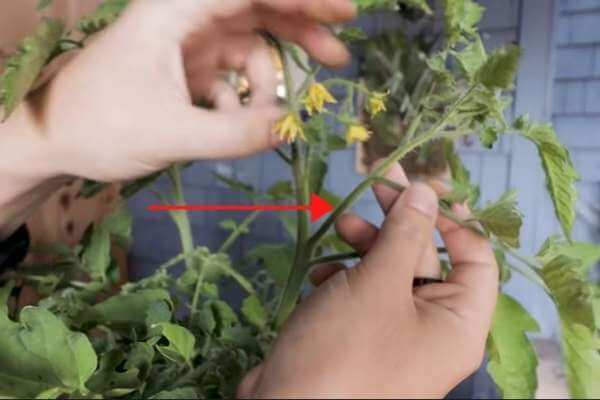 Therefore prune all the suckers from your sweet 100 and sweet million cherry tomato plants using a sharp pruning scissor.
Here's the pruner that I use, and I highly recommend it to you cause it will do all the pruning & trimming work for you in the garden. Purchase it today on Amazon. It's cheap!!
Below video will also guide you to prune your indeterminate sweet cherry tomatoes.
Pollinating sweet million tomato vs sweet 100 tomato
If you have ever grown any kind of tomato before, you may know how helpful is pollinating. It makes the things happens even quicker.
Personally, I am trying to do everything I could, to create a pollinate-friendly surrounding around tomato plants.
But again there is completely nothing difference between pollination of sweet million tomatoes vs sweet 100. They are being pollinated by their flowers, wind, and by insects.
Increase pollinating on Sweet 100s and sweet million tomatoes
Let's see, what are the thing you can implement to increase the pollination of sweet 100 tomatoes and sweet million tomatoes.
Basically, a tomato plant can be pollinated through both natural pollinating and manual pollinating.
First, if we consider natural pollinating on sweet cherry tomatoes, it will happen if there is enough air movement during the flowering period of the plant.
Wind will transports pollen grains from a one flower to another.
If you've not enough air movement or if you need to speed up the process naturally, you can try attracting some pollinators onto your sweet 100s and sweet millions.
Here are some pollinator-attractive flowers to plant near your cherry tomatoes.
Alyssum
Aster
Monarda
Daisy
Dahlia
I guarantee you that you could have more fruits getting out of your tomato flowers, when you pollinate the cherry tomato plants also using pollinators like bees and butterflies.
On the other hand, you can also try manual pollinating for your sweet cherry tomatoes. Many of the gardeners using manual pollinating techniques when they grow the crops indoors.
Sometimes manual pollinating is a bit efficient than natural pollinating. Because we could directly replace male pollens on a female flower easily, without any doubt.
The easiest way you could hand pollinate both sweet 100 and sweet million tomato is by just giving a shake to the plant from your hand.
Grab the plant from the main stem and shake it gently. After that, you could see pollen grains have fallen into the leaves and flowers.
You're all done. Tomato plant is ready to get fruited.
You can also do the manual pollination by using a paint brush or a cotton swab.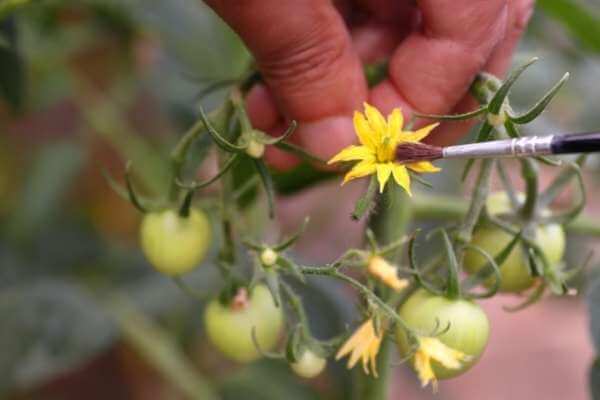 Here's how you do it.
Find a thin paintbrush or a cotton swab. Then move it closer to a stigma of a male tomato flower. Stigma is located on the peak of anther cone, which is the part that coming out of the flower that looks like a cone.
Now collect the pollen grains on the stigma, using the brush or cotton swab. If you feel it's hard to do, just soak the cotton swab in water and try again.
Whenever you collect pollens onto the brush or cotton swab, apply them onto the stigma of a female flower. You can easily identify a female stigma by observation there are no pollen grains on it.
As I told you before, both sweet million tomatoes and sweet 100 tomatoes are reacting in the same way to pollination.
Both of the cherry tomatoes will be ready to set fruit after one or two weeks, after being pollinated.
Companion planting: Sweet million tomato vs sweet 100
As the word sounds, companion planting is growing another crop, flower or herb with the main plant you're going to grow.
Companion planting works so effectively with crops like tomatoes, while they are providing some awesome benefits.
Here are some companion planting benefits for your cherry tomato plant.
Decreases pest issues.
Decreasing plant diseases.
Help to keep weeds out.
Works as a wind barrier.
Attract pollinators
Sweet 100 tomato companion planting
Whenever I grow this sweet 100 cherry tomato variety, I'm growing 2 or 3 companion plants near them. And honestly, I have noted that they are growing much comfortably, rather than just growing alone.
Here are my recommendations to companion planting for sweet 100 tomatoes.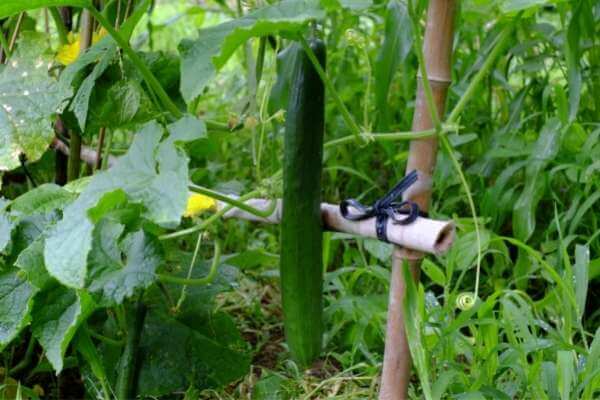 Oregano
Thyme
Beans
Lettuce
Peppers
Onion
Squash
Cucumbers
Sunflower
Cornflower
As I've experienced, herbs like Oregano and Thyme works on repelling unusual pests from the sweet 100 tomato plants.
Savvy gardening says, Oregano plant helping to attract beneficial insects to the tomato plant.
I grew beans and cucumbers and pumpkin near my cherry tomatoes. I observed that they work on reducing disease on the sweet 100 tomato plant.
One of the most important benefit and expectation of companion plant is pollinating.
Try different bean varieties like green beans and bush beans to attract more pollinators onto your tomato plants. And also sunflowers, cornflowers could attract bees and butterflies throughout the day.
Sweet million tomato companion planting
As same as sweet 100s, sweet million tomatoes are likely to grow with some companion plants.
You don't need to be surprised if the companion plants for sweet millions are matching with the sweet 100 companion plants. Because both of them are cherry tomato varieties.
Here are some companion plants that I recommend you grow with sweet million tomatoes.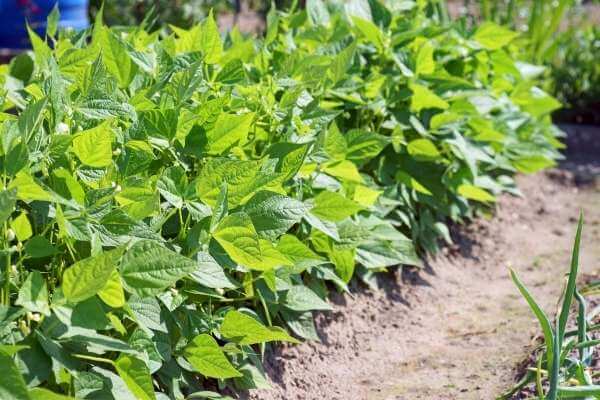 Basil
Beans
Thyme
Carrot
Thyme
Onion
Mint
Cucumber
Squash
Pumpkin
Sweet million tomatoes will have the same benefits that sweet 100s had, by planting the above plants together with them.
What not plant with sweet cherry tomatoes
There is some kind of plant varieties that is harmful to grow together with both sweet million tomatoes and sweet 100s. If you plant them together with your sweet cherry tomatoes, your plant will get affected by a disease or the plant will not get any advantage of companion planting.
All the tomato varieties hate growing with brassica family plants and crops. So these sweet million tomatoes and sweet 100 tomatoes also showing bad symptoms when plant brassica family plants next to them.
Here are brassica family plants that sweet million and sweet 100s don't like to grow next to.
Cabbage
Cauliflower
Kale
Broccoli
Turnip
Except for brassica family plants, the other variety not to plant with cherry tomatoes is nightshade family plants.
I've done this mistake at the beginning with sweet million tomatoes. You know what, my tomato plants were getting infected by the disease called early blight.
Here's a special thing.
Just keeping out of planting nightshade plants next to tomatoes is not enough. Also, don't grow tomatoes on soil that you used to grow nightshade plants for the last 8 months.
Here are some nightshade family plants not be grown next to sweet cherry tomatoes.
Eggplant
Potato
Bell pepper
Jalapeno
Supporting
Usually, determinate tomatoes are growing as a bush, and indeterminate ones are growing much taller. So obviously, indeterminate tomato varieties need more support than determinate ones.
Both sweet million and sweet 100s are cherry tomato varieties, which are indeterminate. Therefore there should be no difference in the potential of supporting sweet million tomatoes vs sweet 100 tomatoes.
Both of these cherry tomato varieties need good support. Let's see how we are going to do that.
The easiest and basic way to support cherry tomatoes is staking.
I use wooden sticks that are at least 6 feet tall, to support my sweet cherry tomatoes. I recommend you install the wooden stake 2 inches apart from the plant while giving some room for the roots to spread over without any distraction.
You have to install the wooden stake when the transplant gets into at least 4 inches and observing the growth direction of the plant. When the vine starts running on the stake, tie the vine loosely to the stake by using a twine.
The most successful way to support cherry tomatoes is using a tomato cage or trellis.
Using tomato cage for sweet million and sweet 100 is very effective because cherry tomatoes are spreading their stems everywhere.
Personally, I use tomato cages for cherry tomatoes and I feel my tomato plants look growing more comfortably. For example, a tomato cage helps the plants to manage their balance when there are a lot of fruits on them.
I recommend you afford this cheap tomato cage on Amazon, whenever you are going to support tomatoes in your garden. That is the tomato cage I am using for all of my tomatoes.
If you are a DIY guy, the below video will guide you to make a cheap tomato cage on your own.